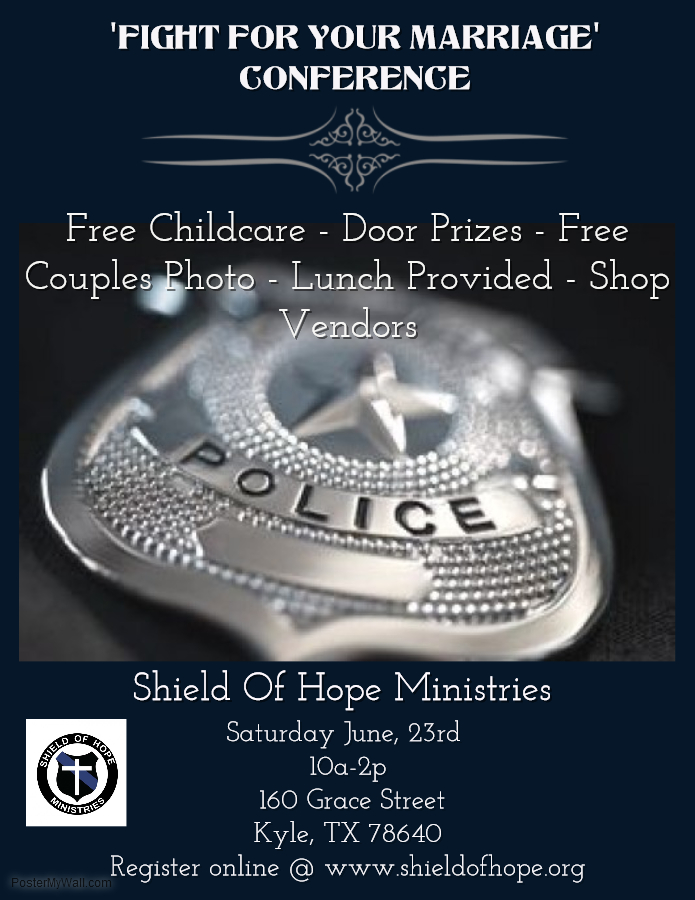 Every marriage has the potential to fail. We don't think about that on the day we say "I do", but in the coming days, months, and years, marriages can deteriorate and fall a part. In Law Enforcement an officer will receive countless hours on firearms training, high speed driving, penal code, high risk traffic stops, etc. But how many hours did you receive on how to deal with the emotional and spiritual stress that comes with being an officer? Let's take it a step further, how many resources are allocated to teaching your spouse how to understand what it will be like being married to an officer?
As a police officer, I know all too well the struggles and what the effects this career can have on a family. The Lord has placed a great burden on my heart for police marriages and I see marriage after marriage failing because we are not prepared.
This conference is for any law enforcement marriage. We will have several guest speakers, some who are officers that will share their own struggles and how the Lord gave them hope, reconciliation and healing in their marriage. This isn't just for struggling marriages, it's for all marriages!
Our free daycare has reached capacity, unfortunately we do not have anymore spots available at this time.
We will have free door prizes that will be posted on our social media sites as they come in.
We will provide a lunch for both the parents and children.
We will have several guest speakers.
Free couples photo provided by Desiree Steele Photography.
There is NO Cost, for this conference! Our desire is to remove any obstacle to keep you from attending.
We want you to walk away with a continued hope for your marriage to be strong and healthy!
EACH PERSON MUST REGISTER. For example both the husband and wife must register separately.